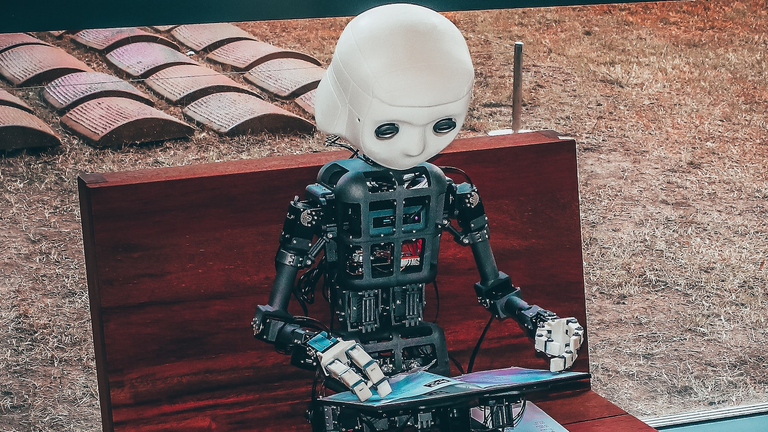 The Kitchen Cabinet Manufacturers Association is committed to bringing you the most up-to-date information in the industry. Here's a look at what's happening:
VIETNAMESE PLYWOOD WILL BE COVERED AS CHINESE PRODUCT
The U.S. Department of Commerce issued an affirmative preliminary determination in the ongoing scope proceeding about hardwood plywood antidumping and countervailing duty orders. The inquiry stemmed from an EAPA allegation filed by Plywood Source against companies importing plywood from Vietnam Finewood.

Commerce found that two-ply panels are covered by the scope of the orders on hardwood plywood from China. Commerce also found that two-ply panels manufactured in China and finished in Vietnam by Vietnam Finewood were not substantially transformed in Vietnam.
U.S. HARDWOOD EXPORTS TO INDIA SURGE
U.S. hardwood lumber exports to India increased a "remarkable" 228% in the first half of 2021. Total exports of U.S. hardwood lumber to India reached $3.7 million, up from $615,000 in the first half of 2020.
COULD AUTOMATION ELIMINATE YOUR BORING JOB COMPONENTS?
Automation is often a trigger word, especially within manufacturing environments. No one wants to lose their job to a robot. Of course, automation itself casts a wide net covering both attended and unattended tasks.
Automation has already made successful inroads addressing a wide array of unattended manufacturing jobs. These are the often dirty, sometimes dangerous and mundane jobs. Robots and more recently collaborative robots (cobots) have helped organizations address these automation opportunities. And, contrary to what some believe, stats have the addition of robots within these spaces rarely has a negative impact on the workforce numbers.

"We often hear when any automation comes in, it's going to take the jobs away. I really think it's the opposite. What we want to do is give workers back 50% of their time to focus on innovations and improving productivity.  Successful automation is always about augmentation rather than elimination of workforce," says Dinesh Nirmal, general manager, automation at IBM. Read more.
WALMART WILL HIRE 20,000 SUPPLY CHAIN ASSOCIATES
Walmart, like everyone else, is concerned about having a strong supply chain in place, as eCommerce continues to grow.  Citing the FY 22 Q 2 earnings, which were $141 billion, up 2.4%, including eCommerce sales increase of 6% and 103% on a two-year stack, and the need to keep up with the business, the company said they will be hiring 20,000 new associates. The jobs will be located across more than 250 Walmart and Sam's Club distribution centers (DCs), fulfillment centers (FCs) and transportation offices
At a variety of locations across the country, the company said it will be filling a wide range of roles, including order fillers, freight handlers, lift drivers, technicians and management positions. These positions will be permanent roles. The average wage for supply chain associates is $20.37 per hour. Read more.
LABOR SHORTAGE LEAVES UNION WORKERS FEELING MORE EMBOLDENED
The current worker shortage has compelled many employers to raise pay.
When negotiations failed to produce a new contract at a Volvo plant in Virginia this spring, its 2,900 workers went on strike.
The company soon dangled what looked like a tempting offer — at least to the United Auto Workers local leaders who recommended it to their members: Pay raises. Signing bonuses. Lower-priced health care.
Yet the workers overwhelmingly rejected the proposal. And then a second one, too. Finally, they approved a third offer that provided even higher raises, plus lump-sum bonuses.
For the union, it was a breakthrough that wouldn't likely have happened as recently as last year. That was before the pandemic spawned a worker shortage that's left some of America's long-beleaguered union members feeling more confident this Labor Day than they have in years.
"We were extremely emboldened by the labor shortage," said Travis Wells, a forklift driver at the Volvo plant in Dublin, Virginia, near Roanoke. "The cost of recruiting and training a new workforce would've cost Volvo 10 times what a good contract would have." Read more.
A FURNACE MAKER PASSES ALONG THE FLAME—NOT TO FAMILY, BUT TO WORKERS
By Ashleigh Walters, president of Onex
Most family-owned manufacturing companies fall in the range of small- to mid-sized, which is also the space my company occupies. In 2018, my husband Drew and I acquired Onex, an industrial furnace manufacturer and servicer, from Drew's father, Ric Walters.

Today, the company has achieved a level of success and stability that finally allows us the space we need to be able to take a step back and consider our next steps, which include discussing our own personal goals and, ultimately, succession plans.
Drew and I are in our early 40s. To some we may seem too young to be considering succession options; however, as leaders we are cognizant that we must always have a clear vision for our company's future. Long-term business success is not based solely on today's financials or the next quarter's sales. It is about being profitable so future generations can reap the rewards. Read more.