SALES UP YEAR-OVER-YEAR; DOWN MONTH-OVER-MONTH
Semi-Custom Sales Up Big. Stock Cabinet Sales Drop.

According to the KCMA's monthly Trend of Business Survey, participating cabinet manufacturers reported an increase in overall cabinet sales of 8.6% for April 2023 compared to the same month in 2022.
Image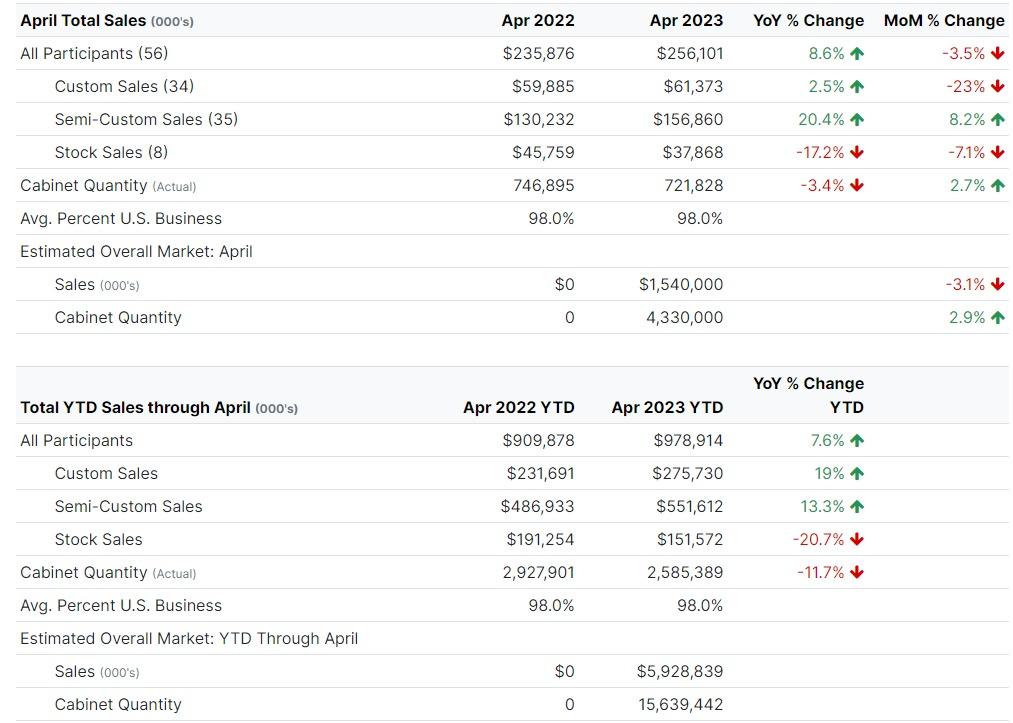 The full Trend of Business Report is available to participating members.
KCMA is the major trade association for kitchen cabinet and bath vanity manufacturers and key suppliers of goods and services to the industry. KCMA has been compiling and reporting industry sales data for more than forty years.