Art installation design team WHYIXD suspends 177 moving mechanical flowers inside the 'Maker Building' in Taipei for Cooler Master's 30th Anniversary. The kinetic light installation hangs in the building's 7-meter-high atrium shaping a flowy wave formation of steel flower-like illuminating spots. The 'Cyclonic Bloom' structure draws from the company's logo and design language, while the flowers reference the movement and look of a CPU cooler fan, the symbol of the brand. The metallic textures designed as organic plants respond to the architectural style of the 'Maker Building' which combines geometry, organic nature and light art. The installation displays an ongoing motion according to the flowers' blooming movements, as well as the people's interaction with the light art piece.
Image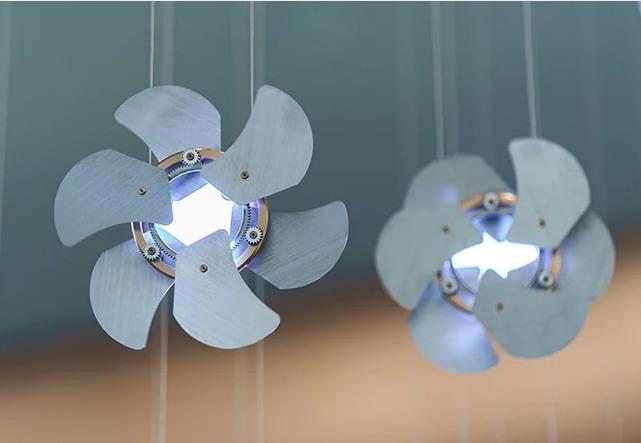 WHYIXD develops their 'Digital Landscaping' artistic aesthetic with a combination of the rationality of 'technology' and the sensitivity of 'art' to transform the CPU cooling fan, a well-known product of Cooler Master, as a symbol to deepen the brand's spirit of technology craftsmanship, makers community, and innovative transformation, embodied in an ever-changing, constantly recurring art installation. Following the company's focus on forming a 'cultural community', the team aims for an installation that will serve as a symbol of 'creation' and 'renewal' illustrating a motion of freedom and flow. 

'The 177 mechanical flowers suspending from the ceiling have different forms according to people's participation and collective creation', comments the team, 'nature and humans break through the limit of time and space developing a huge and ever-growing organism'.